26/11 Attack: Headley, Testifying From US, Says He Came To India 9 Times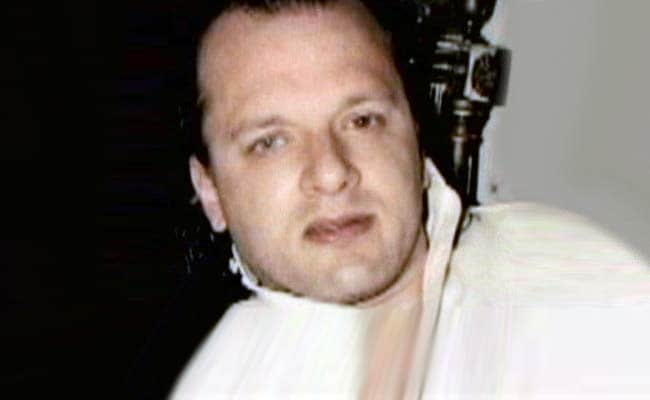 M
umbai:
Mumbai: Lashkar-e-Taiba terrorist David Coleman Headley looked "absolutely cool" while testifying before a Mumbai court today through video conference from an undisclosed location in the US. He is serving a 35-year jail sentence in the US for his role in the 26/11 terror attacks in Mumbai.
Here are the latest developments
Headley told the court that he visited India eight times before the 26/11 Mumbai terror attacks and once after the attack and added that he had "general idea" about the plan. He also said that he visited Pakistan frequently.
"For the first time in Indian legal history, a foreign terrorist would give evidence through video link," said special public prosecutor Ujjwal Nikam, who reached court early this morning. Also in court are top Mumbai Police and National Investigation Agency officials. "His evidence may unfold many things behind the 26/11 terror attack... may give the broader aspect of criminal conspiracy," Mr Nikam said.
The prosecution wants to question David Headley, a US national, on the alleged involvement of officers of Pakistan's army and Inter-Services Intelligence or ISI in the attack, in which 166 people were killed by 10 Pakistani terrorists who sneaked into Mumbai.
David Headley's testimony is also expected to detail the role of terror mastermind Hafiz Saeed, who roams free in Pakistan, and terrorist Abu Jundal who is facing trial in India and was identified by the lone 26/11 terrorist captured alive, Ajmal Kasab, as his handler.
During questioning by the National Investigation Agency or NIA earlier and in a US court, Headley has said three senior Pakistani officials had played a key role in the attack. They were the same people named by Abu Jundal, who is being tried in Mumbai.
David Headley, 55, had visited India five times and conducted recces in Mumbai scouting targets for the terror strike. Investigators also believe Headley was in the control room in Pakistan's Karachi, from where the attackers were instructed.
In December last year, Headley was pardoned by the Mumbai court after he turned approver or a prosecution witness. He has accepted the court's conditions that include disclosure of the "full and true facts" leading to the 26/11 attacks and his role in it.
"I pleaded guilty in the past to the charges in the US and I admitted I was a participant in these charges... I appear here ready to answer questions regarding these events, if I receive a pardon from this court." Headley told the Mumbai court judge GA Sanap.
Headley was arrested at a Chicago airport in 2009 and was sentenced to 35 years in prison in 2013. In the US court he agreed to cooperate and pleaded guilty in 2010 to 12 counts, including conspiracy to commit murder in India, to avoid what would have been his maximum sentence, death. He also secured a promise not to be extradited to India.
The Lashkar terrorist is deposing in the case in Mumbai as per a condition of his plea bargain in the US to help with any investigation or court case associated with the attacks. The US has said it will do anything to bring to book the perpetrators of the 26/11 attacks.
loading...